Do you think Disco Pants are on the precipice of a comeback?
I'm seeing rumblings of some sort of tumblr era fashion returning to the mainstream.
I've heard it called stuff like "indie sleaze"
And Disco Pants are sometimes grouped in with that aesthetic.
About 1-2 times a week it seems like there's a new tiktok of someone re-discovering, or discovering for the first time this magical pant.
Search twitter and you'll see countless tweets from people saying (perhaps in jest half the time) that disco pants should come back.
As time keeps mercilessly marching on, trends and decades of fashion cycle in and out.
With the 90s influence in the rear view, 00s in the passenger seat, are the 2010s, disco pants included, the next step?
I certainly hope so!
Though I will admit, seeing people reminisce about the 2010s, the first era of those three where I wasn't a child for the entirety of it will make me feel quite old
It feels as though we are in an era of taking old fashions, re-evaluating them, and folding them into the modern fashion language if deemed worthy.
Leggings stuck around way past the era of people looking back on 80s fashion, and it's honestly hard to ever see them go away at this point.
Though it may be too early to tell, it seems as though my beloved biker shorts have entered the same territory.
Will disco pants be next?
If you think about it, they are a much dressier version of leggings.
They can be worn in many more higher end situations where leggings might not be acceptable.
The other day I did see the instagram of a clothing brand that's making brand new disco pants. They seem to be looser and with a huge bootcut, taking more inspiration from the 70s version as opposed to the modernised AA versions. Which some may love, and some may hate. But regardless, it's nice seeing separate brands making new disco pants. That is nothing short of a good sign my friends.
https://www.instagram.com/rezekstudio/
Here's a few pics of people wearing them. Plenty more if you go to their tagged photos.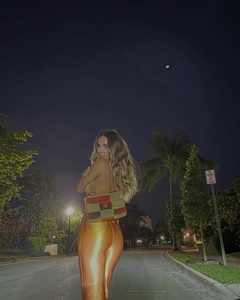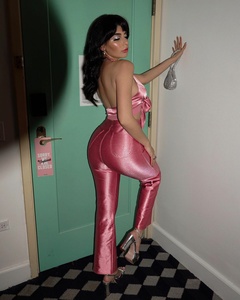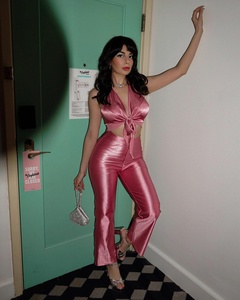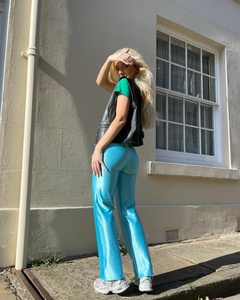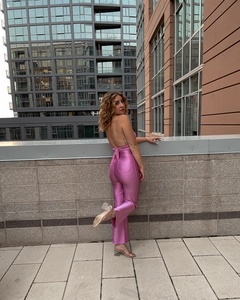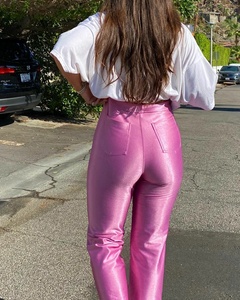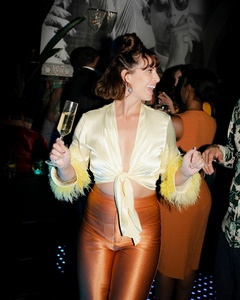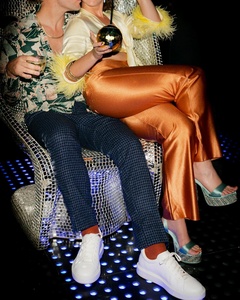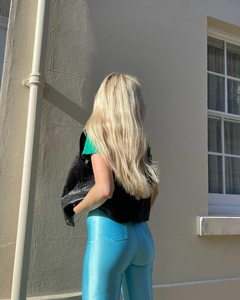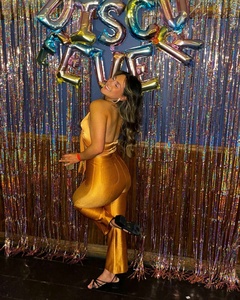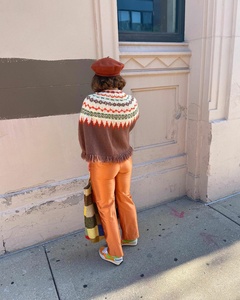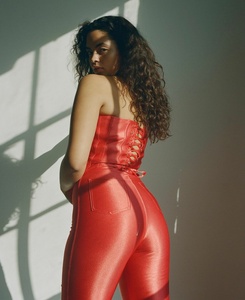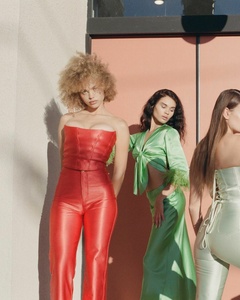 So, what do you think?