Ever since I knew that I loved spandex, Bike shorts has been far and away my number one favorite spandex delivery method.
It's been over almost a decade of leggings being mainstream, and the entire time I fantasized about bike shorts becoming just as mainstream.
And it's starting to feel like we're getting very, very close!
I gotta say, Kim Kardashian and Kanye West has my utmost respect. Without them, none of this would have ever happened.
(Or at least, not as soon.)
It all started in 2016 when she first stepped out in these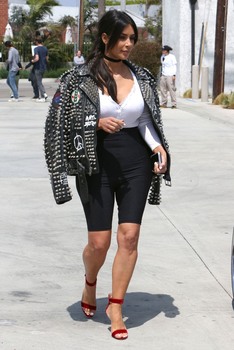 And was shortly followed by these, shinier, slightly ill-fighting pair (Which she eventually sold on her website)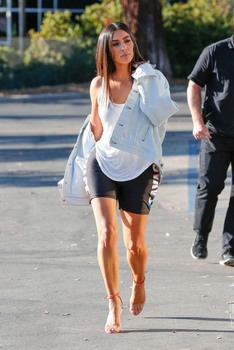 And then in 2017 she started modeling the Yeezy Season 6 line of clothes, featuring unfortunately bland and non-shiny bike shorts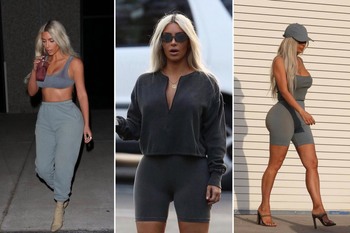 There was plenty of other sightings of here in bike shorts, some bad, some okay.
But nothing, absolutely nothing compares to these absolute blinders she debuted in japan, apparently apart of the Yeezy season 7.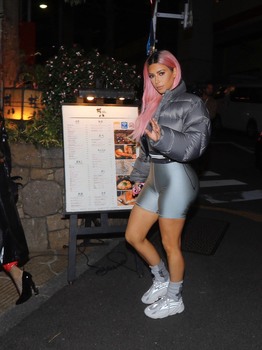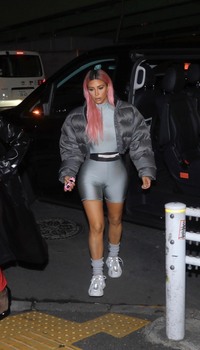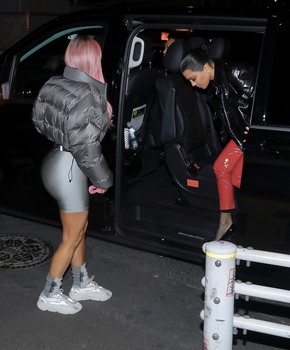 Unfortunately these have yet to be released, but dupes have already started to crop up!
Here's some links to sites already selling shiny bike shorts!
And it feels like another dupe pops up once a week.
https://www.prettylittlething.us/silver ... short.html
#
https://www.fashionnova.com/products/cu ... orts-black
https://www.missyroseclothing.com/produ ... ing-shorts
https://bellenbrand.com/index.php/produ ... er-shorts/
So, how do y'all feel about bike shorts? Do you feel like they'll catch on the same way leggings did oh so many years ago?
Sorry for the long post, I just really felt like typing up something about this subject, and to maybe get a discussion going!