Just drawing everyone attention to Serena Williams. This week she played tennis in a catsuit. She's done it before but this one was pretty much all over body coverage and lots of shine. Some examples of articles covering this include...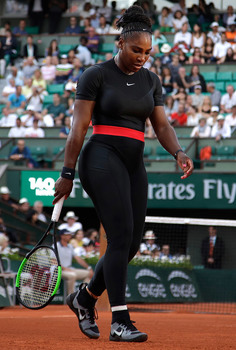 https://footwearnews.com/2018/fashion/c ... 202568654/
https://www.joburgpost.co.za/2018/05/30 ... -daughter/
Of note are her comments about wearing it:
"I feel like a warrior in it, like a warrior princess kind of, [a] queen from Wakanda," she explained. "I'm always living in a fantasy world. I always wanted to be a superhero, and it's kind of my way of being a superhero. I feel like a superhero when I wear it."
Some incredible photos of her wearing it. So, yes, I like women in catsuits, but it's rare you see a world-leading, powerful woman wearing one because it helps her perform. And yes, she looks like a goddess or superhero to me.